Entertainment
At Entourage, we understand the unique demands of the entertainment industry and are dedicated to exceeding your expectations. Whether you're a celebrity heading to a Red Carpet Premiere or participating in a press junket, our luxury black car services ensure you arrive in style and comfort. Our VIP Event Car Service is tailored for high-profile gatherings, providing discreet and reliable transportation. We're known for our flexibility, adeptly handling the dynamic schedules of entertainment professionals. Plus, our Global Entertainment option means we've got you covered, no matter where your tours or events take you. With Entourage, you're not just getting a ride; you're getting a seamless, stress-free experience tailored to the glamour and pace of the entertainment world.

Executive Options
At Entourage, we specialize in elevating the corporate travel experience. Picture this: you land at the airport and our executive airport transfer service is there, ensuring a seamless transition to your next meeting. Our corporate travel solutions are tailored for efficiency and comfort, perfect for your team's transportation needs. Need to make a great impression at a business meeting? Our private car service guarantees timely, stress-free travel. Plus, our employee shuttle services offer luxurious group transportation, ideal for corporate events or daily commutes. And for our top-tier executives, our VIP Executive Transport offers privacy and unparalleled comfort, making every journey as productive as it is pleasurable. Let Entourage be your partner in navigating the corporate world with ease and style.
Special Events
Entourage is your go-to partner for taking the stress out of event transportation. Imagine your conference attendees whisked away in comfort with our tailored Conference Transportation services. For those bustling conventions, our Convention Car Services provide smooth, efficient rides, ensuring everyone is on time and stress-free. Trade Show participants? We've got them covered with our luxurious Trade Show Shuttle Services. And it's not just about individuals; our Group Transport options cater to larger crowds with ease. Plus, every event is unique, and that's why we offer Customized Event Travel Solutions, adapting to the specific needs of your event. With Entourage, every journey is as important as the destination!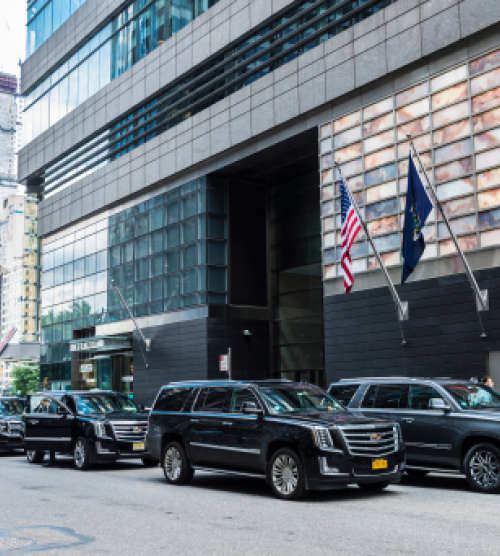 Government & NGOs
As a veteran-owned business, Entourage uniquely understands the distinct needs of government agencies and NGOs. Our Government Official Transport service offers secure, discreet travel for dignitaries, ensuring safety and confidentiality. NGOs benefit from our reliable Logistics Support, tailored to diverse operational environments. For diplomatic events, our premium car services guarantee discretion and adherence to protocol. In critical situations, our Emergency Response Transport provides prompt and efficient solutions. Plus, our Long-term Project Transportation is ideal for ongoing initiatives, offering dependable and adaptable services. Trust Entourage to understand and meet the specialized transportation demands of your government or NGO organization with the utmost professionalism.